Introduction
You most likely need a drill in your toolbox, either for personal use, at home or for professional use. You will need a drill to do some revamping around your house and so on. The kind of drill you should make use of depends on what your use for it is. If you need a drill for some DIY work around the house or personal use, you probably don't need the most powerful drill, and if you probably run a carpentry business, you may need a more powerful drill. Generally, corded drills have more power than cordless drills because they are connected to a direct source of power and don't depend on batteries. They are also more durable than the former. Corded drills are mostly more powerful, lighter and have more speed than cordless drills but can also be less convenient. Youll find out more about which corded drill has the most torque in the next section.
What is Torque in a Corded Drill?
The torque of a drill is the sum of power that it can produce. The higher the force, the easier it will be to accomplish even the hardest jobs or bore through the hardest surfaces easily. The force is often classified in terms of inch-pounds. Corded drills can handle drilling in wood up to 1-1/2 inches. A high torque drill is simply a low-geared rotary drill that can produce a high amount of force. The amount of force that is needed depends on the diameter size or solidity of the material.
Does The Torque Matter?
You might be wondering the importance of a high-level torque to you. Well, the level of torque needed depends on the thickness or rigidity of the material you will be drilling into. When you're working with wood for instance; even the least level of torque won't wrestle too much to get the job done, but if you're working with tougher materials like metal, cement, asphalt and so on, you may need to exert a higher level of torque. A higher force or level of torque will be preferable for drilling masonry. For simple DIY jobs, a 550-watt drill is appropriate.
Which Corded Drill Has the Most Torque?
Generally, corded drills are the most powerful drills you can find. Corded drills are versatile, whether you're a contractor or for some DIY use. Below are some of the best-corded drills with significantly high torque;
DEWALT DW130V
DEWALT DWD210G
HITACHI D10VH
DEWALT DW130V
The DEWALT DW130V could just be the best-corded drill for you. It is powered by a 9-Amp motor, which is appropriate for jobs that need heavy-duty pressure and agreeable with a broad range of drill bits including self-feed, hole saw and so on.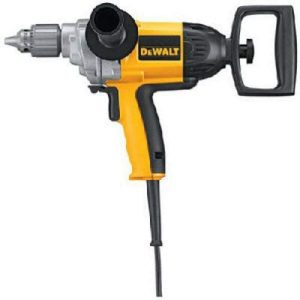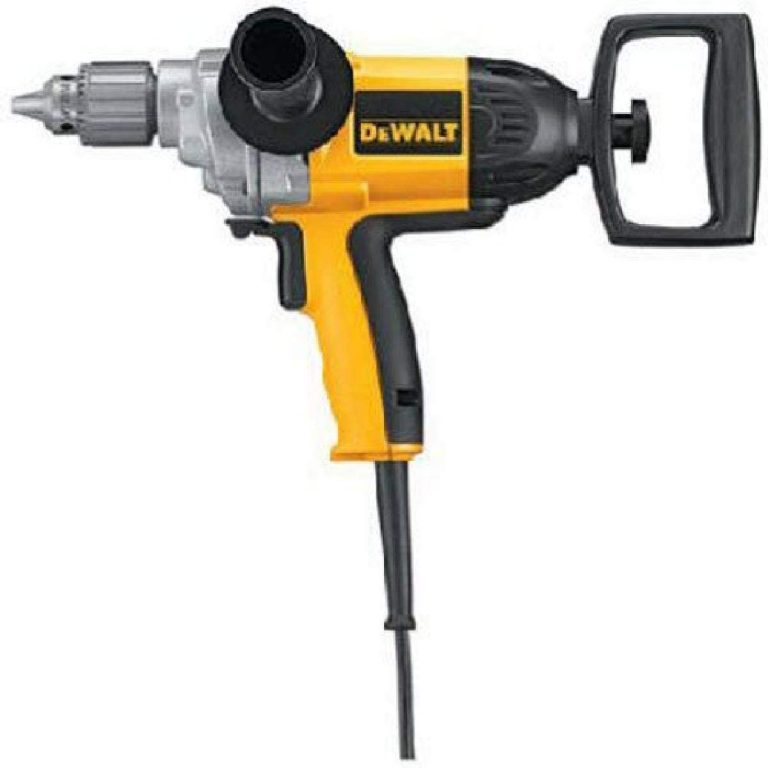 It has easily adjustable rear handles and sides, changeable speed and flexible switch add versatility, which makes the drill appropriate for also mixing drywall mud or paint, with a high speed of up to 550 RPM.
DEWALT DWD210G
This corded drill is also one of the best-corded drills for layman and contractors and provides excellent results at a pretty attractive price. It is powered by a 10-Amp motor that spins up to 1,250RPM in forward and reverses modes. It has a soft-grip handle and perfect balance which makes it very comfortable to use, it also has a metal housing that ensures its durability. This tool can drill through wood and metal in the twinkle of an eye; it can also handle alternative household use.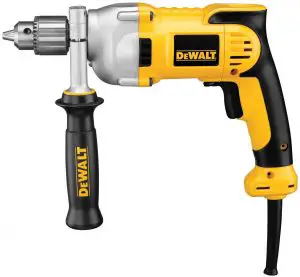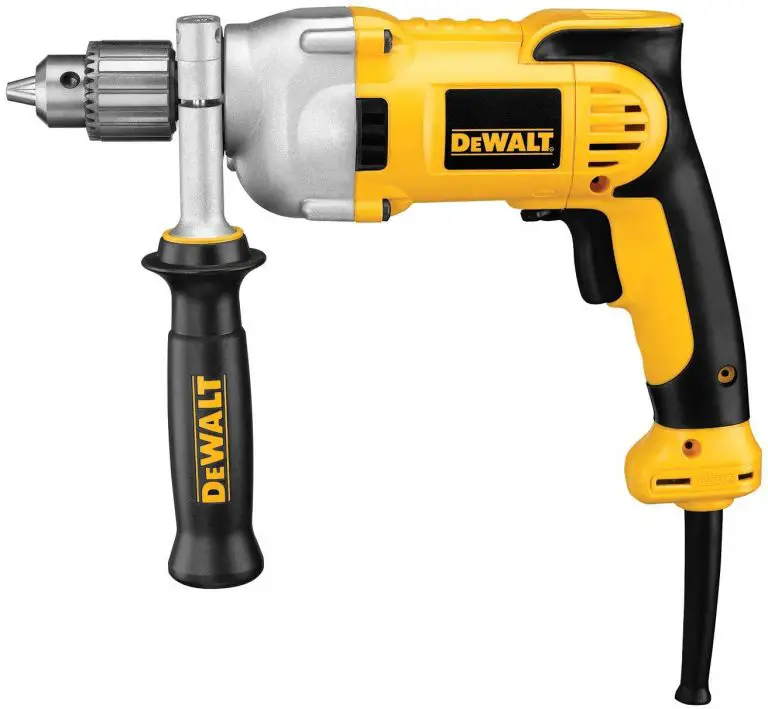 It has a drill bit capacity of up to 1.5 inches and up to 2.125 inches with a self-feed bit, strong and versatile and can withstand wear and tear.
HITACHI D10VH2
The HITACHI D10VH is also a good substitute for our best value. It is a very reliable drill able to drill at a speed of up to 2,700 RPM even though it has a smaller motor of 7.0-Amp. It can drill through soft metals, plastic, stainless steel and like materials. It has a keyless chuck that makes it easy to change the drill bit without tools.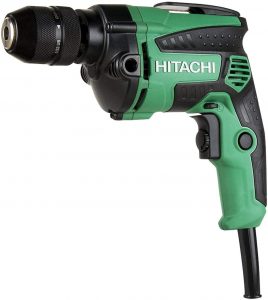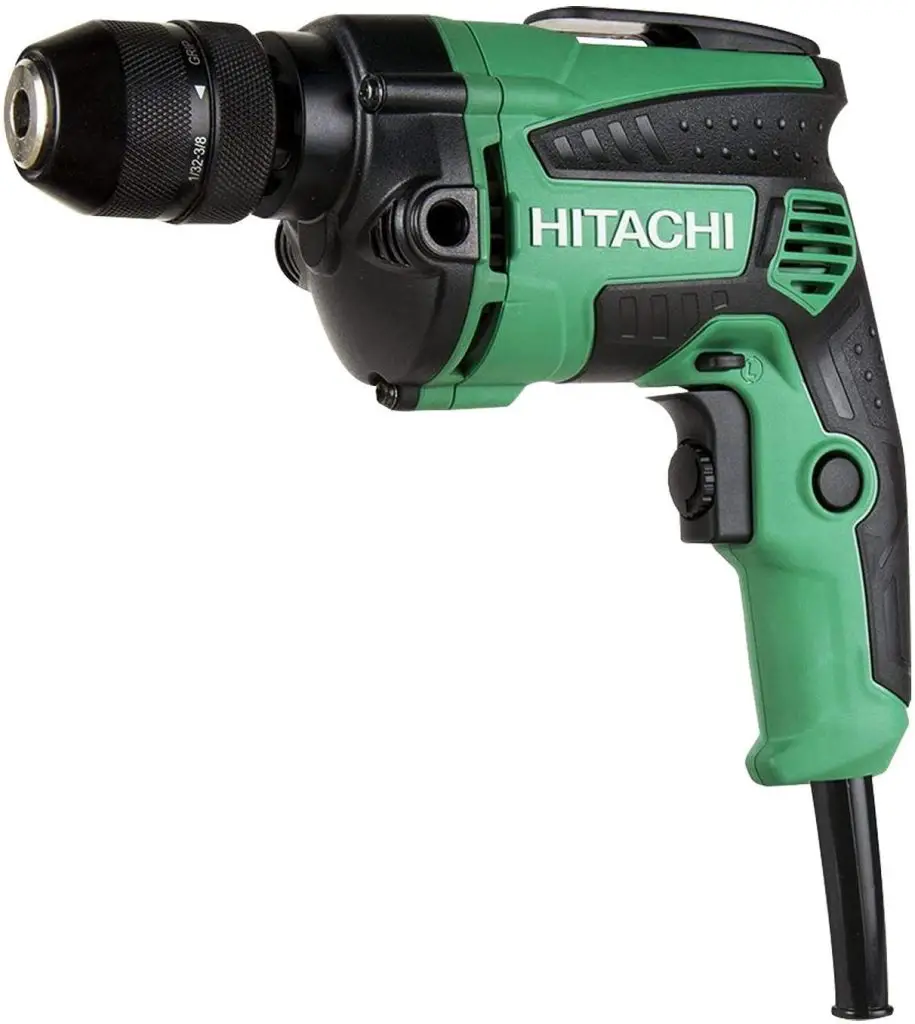 It is pretty lightweight and easy to handle; it is best for a beginner and powerful too. Also, check out which cordless impact wrench has the most torque
Conclusion
Sometimes, the most powerful tools are not the best tools for you, even though, torque, speed and power of a corded drill can be very attractive. Purchase the tool that is best for your level of expertise and nature of the job you need it for.